SOL Odontology is a dental health insurance in Mar del Plata with years of experience and extensive coverage in various locations of the Province of Buenos Aires. The company wasn't very happy with their current brand identity and sought advice from our creative agency to help them communicate with its current and potential affiliates their most complete and committed care for their oral health.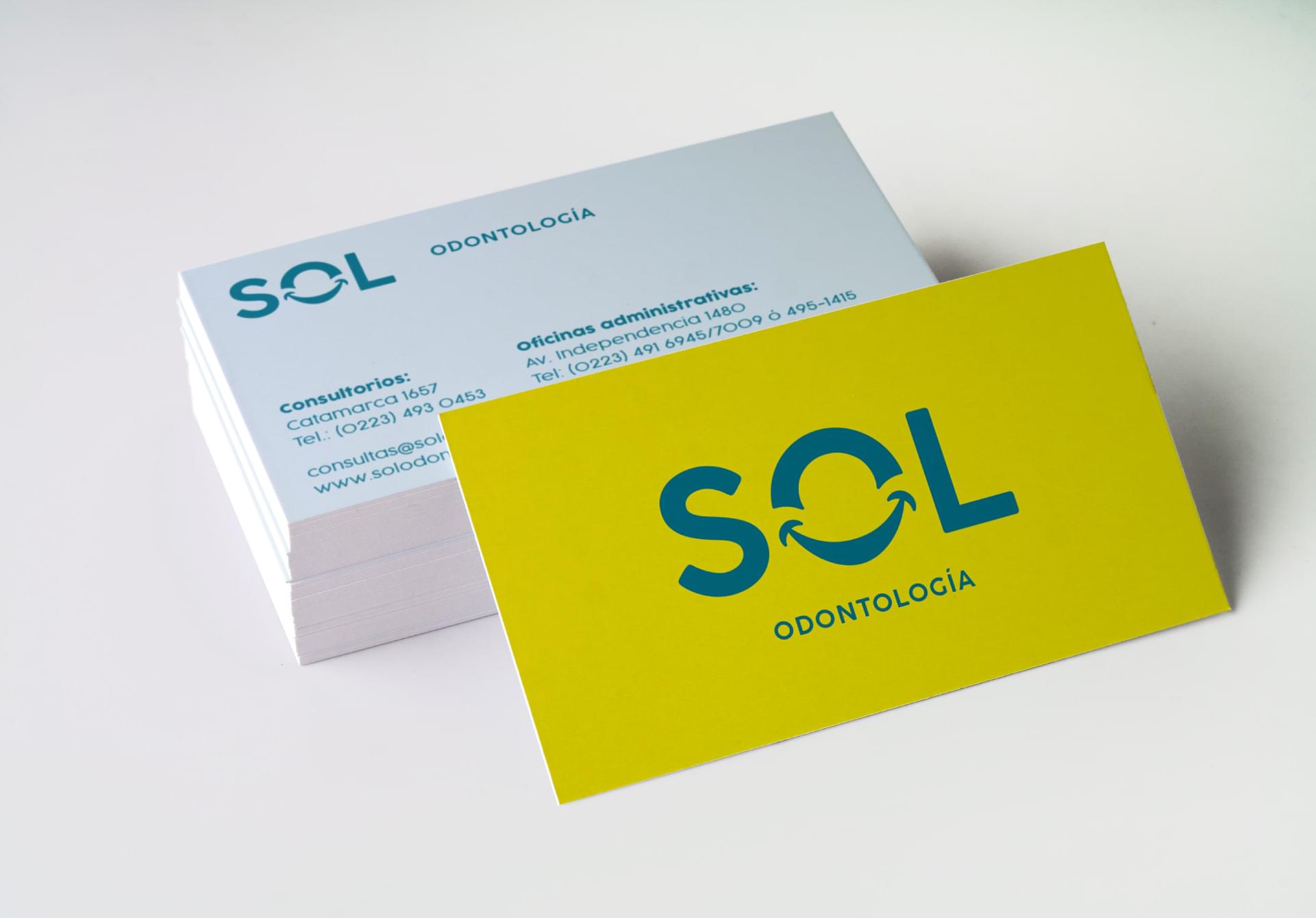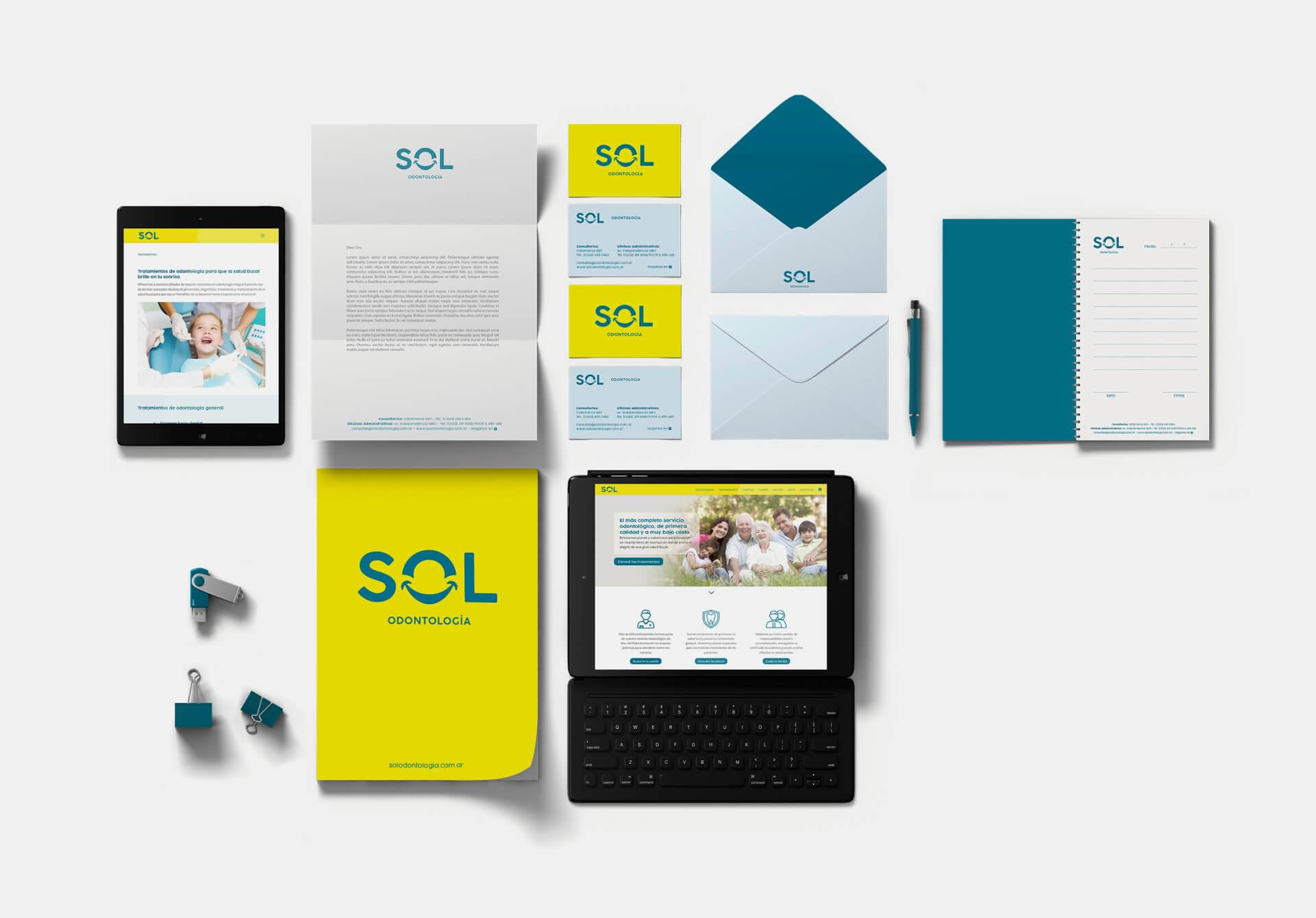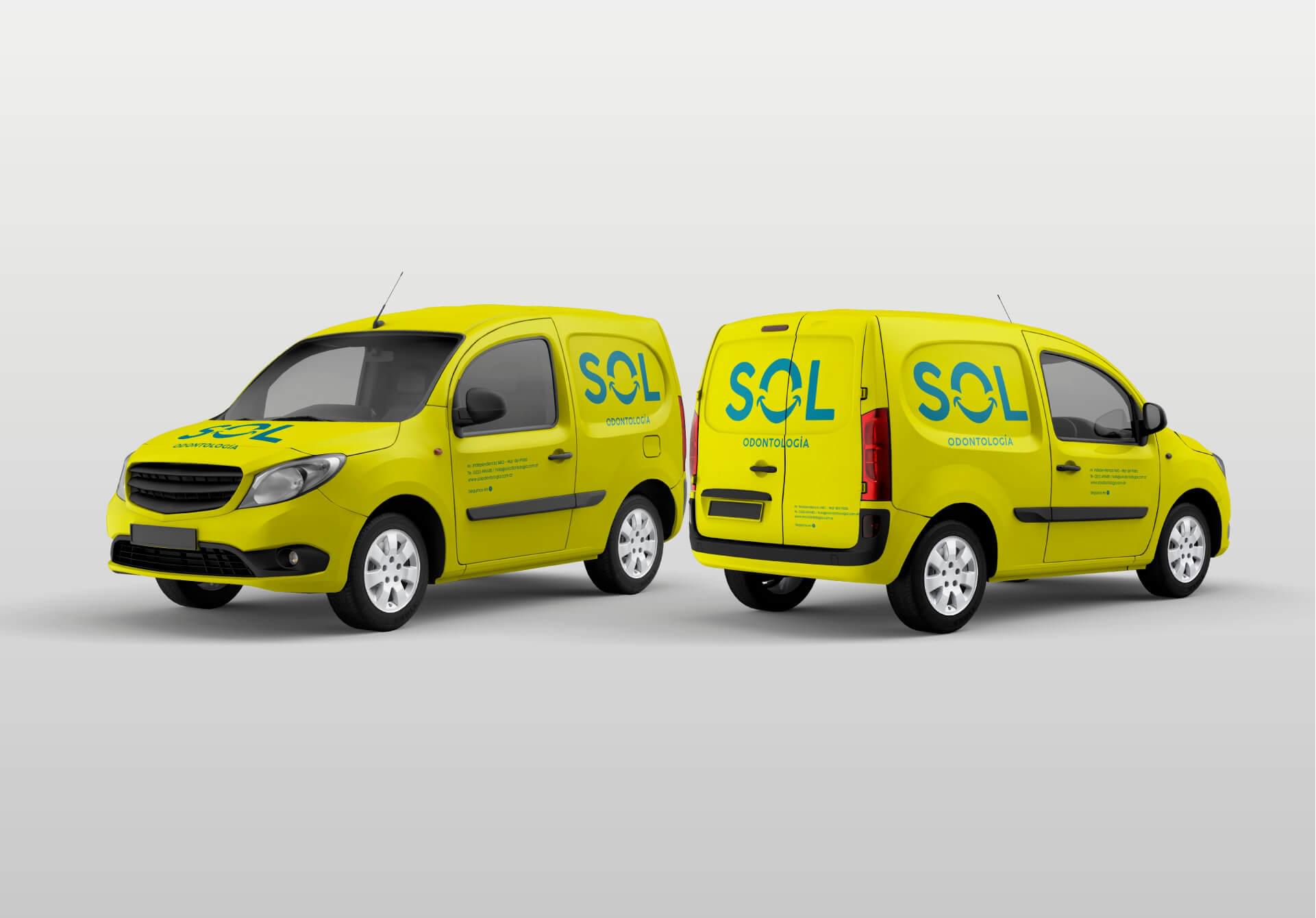 Fuego Yámana immersed in a complex analysis of their brand DNA and arrived at the conclusion that the company needed to work firstly on a review of its Branding to abandon the visual representation of a bright and strident Sun and cling to a more solid, grounded and anchored construction of their corporate values. This is how we created a compact brand with its own distinctive value closely associated with the vision of the company: to build a world full of smiles where joy and emotion prevail thanks to oral health.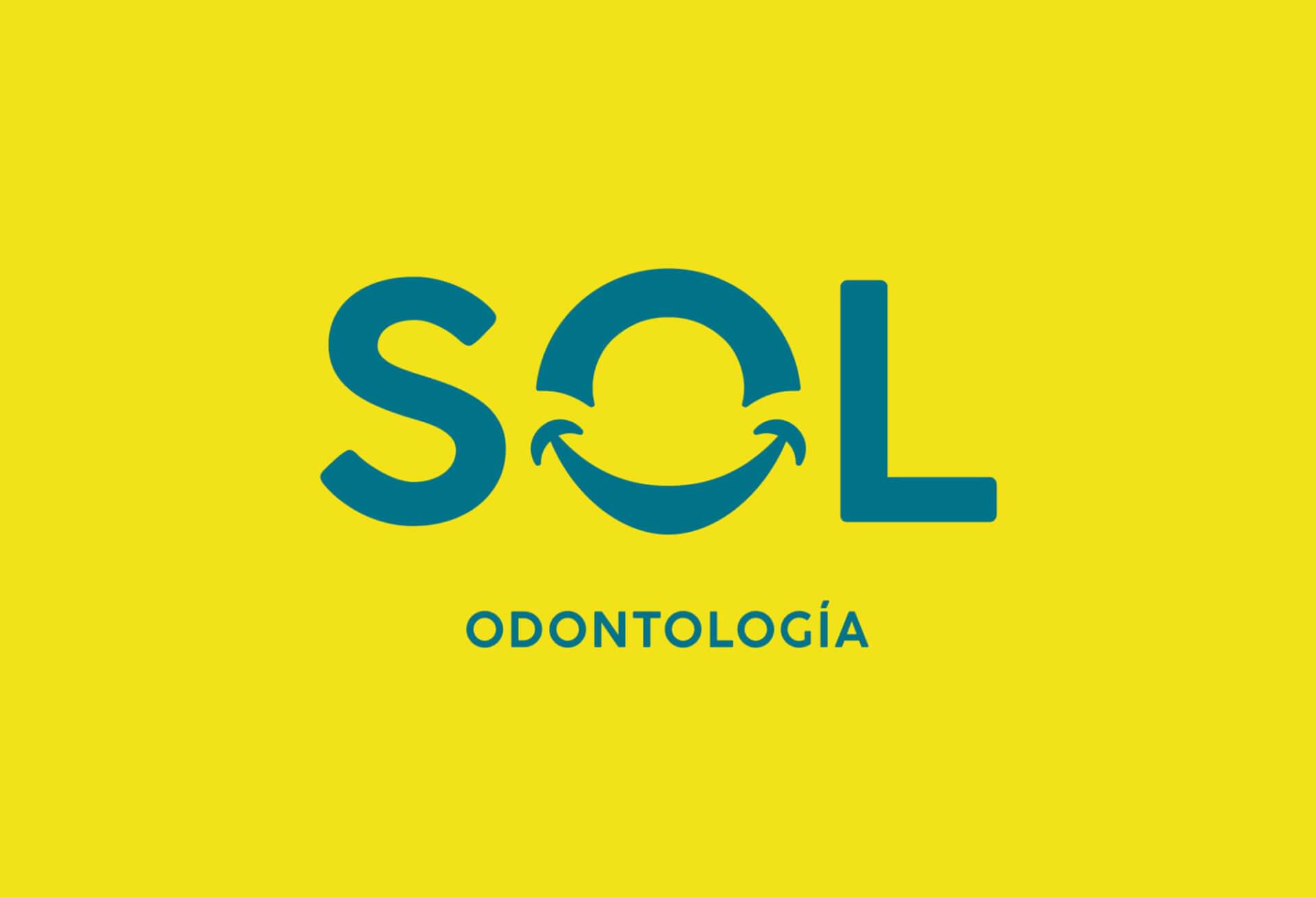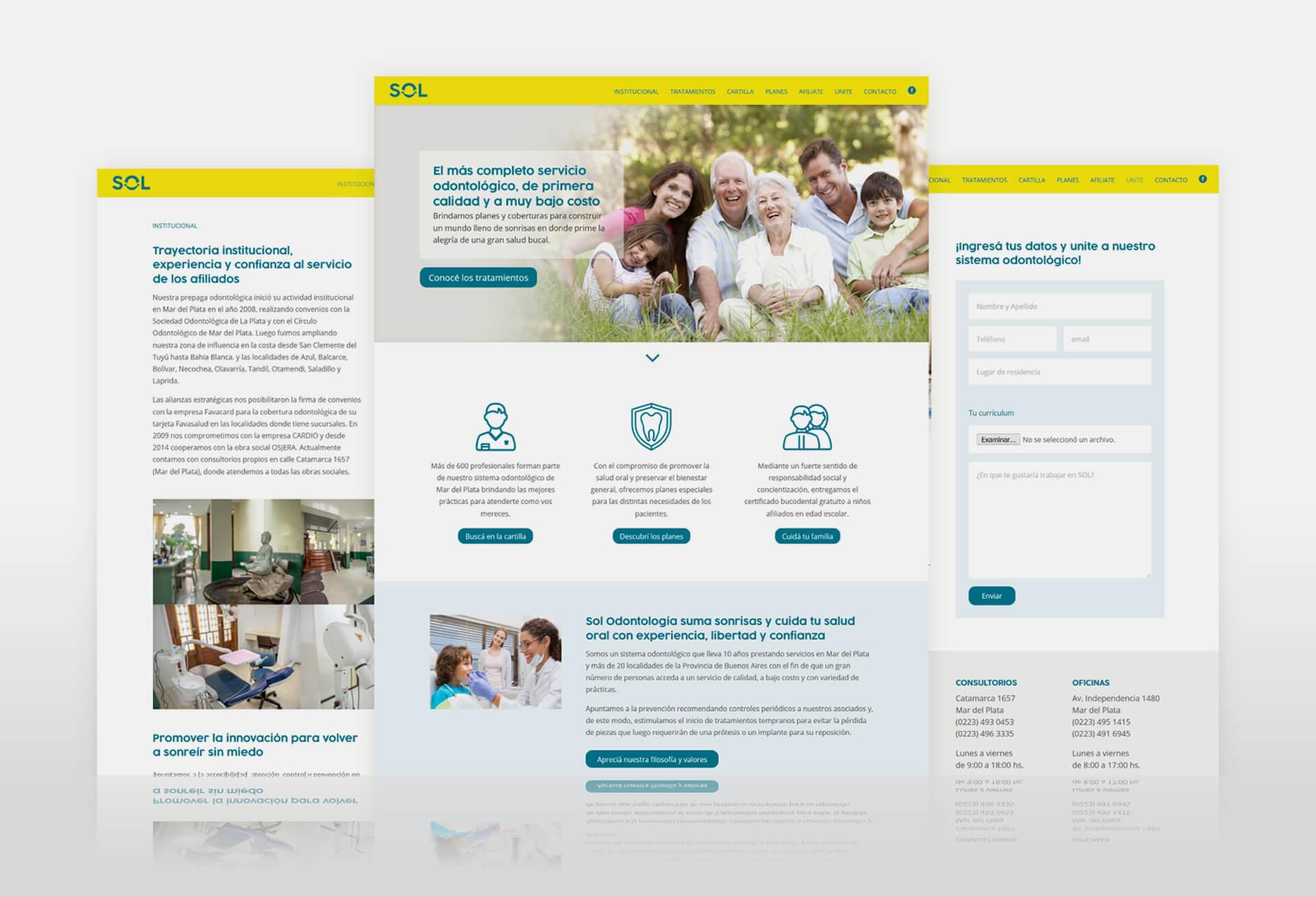 The next challenge for the agency was to bring the brand refresh to all their digital applications, in order to update and synchronize the channels according to the current situation of the company. To do this, we turned the new corporate identity into a completely redesigned website, as the previous one did not meet the image built in the mind of the target audience nor did its messages align with the enunciative style of the prepaid.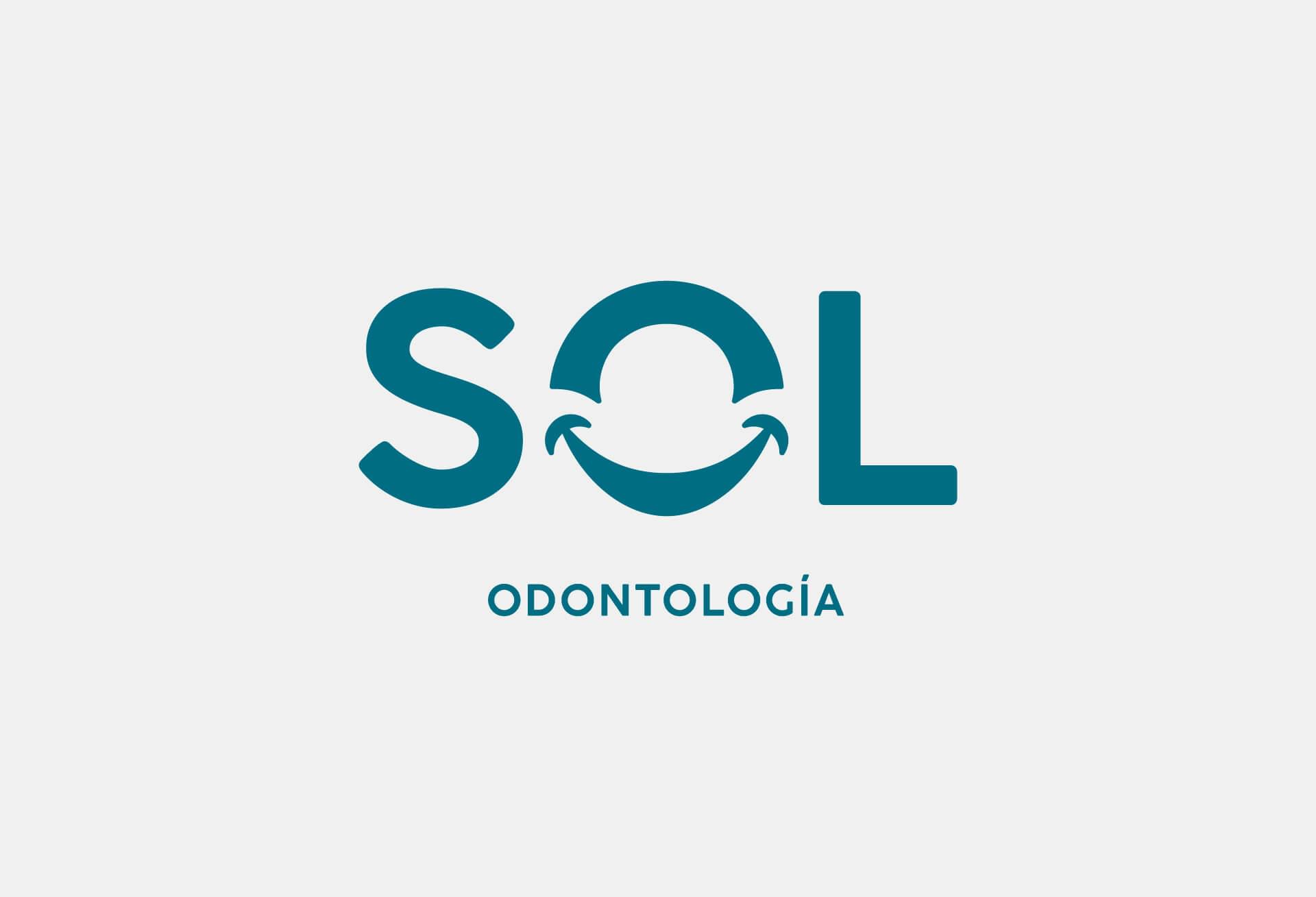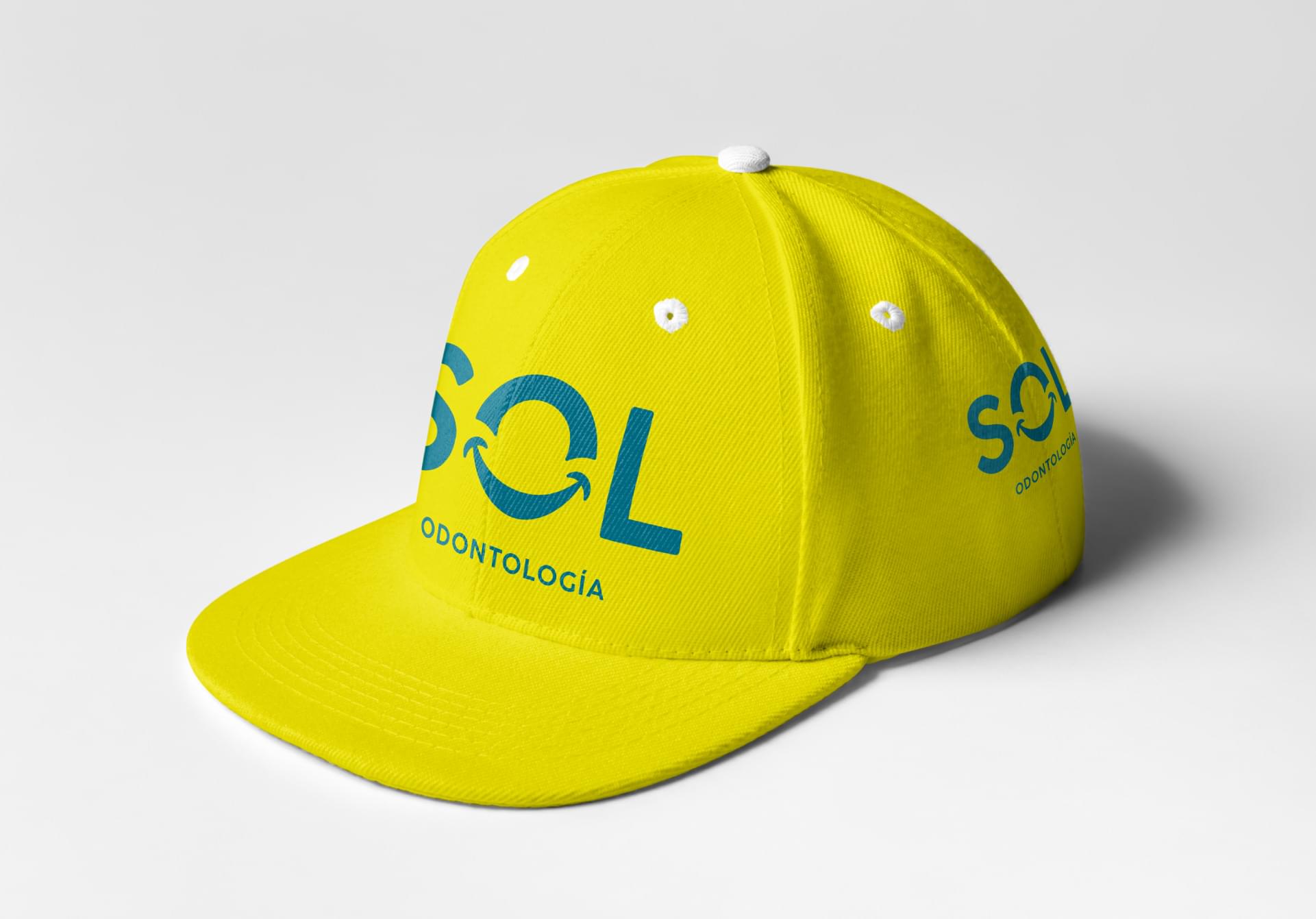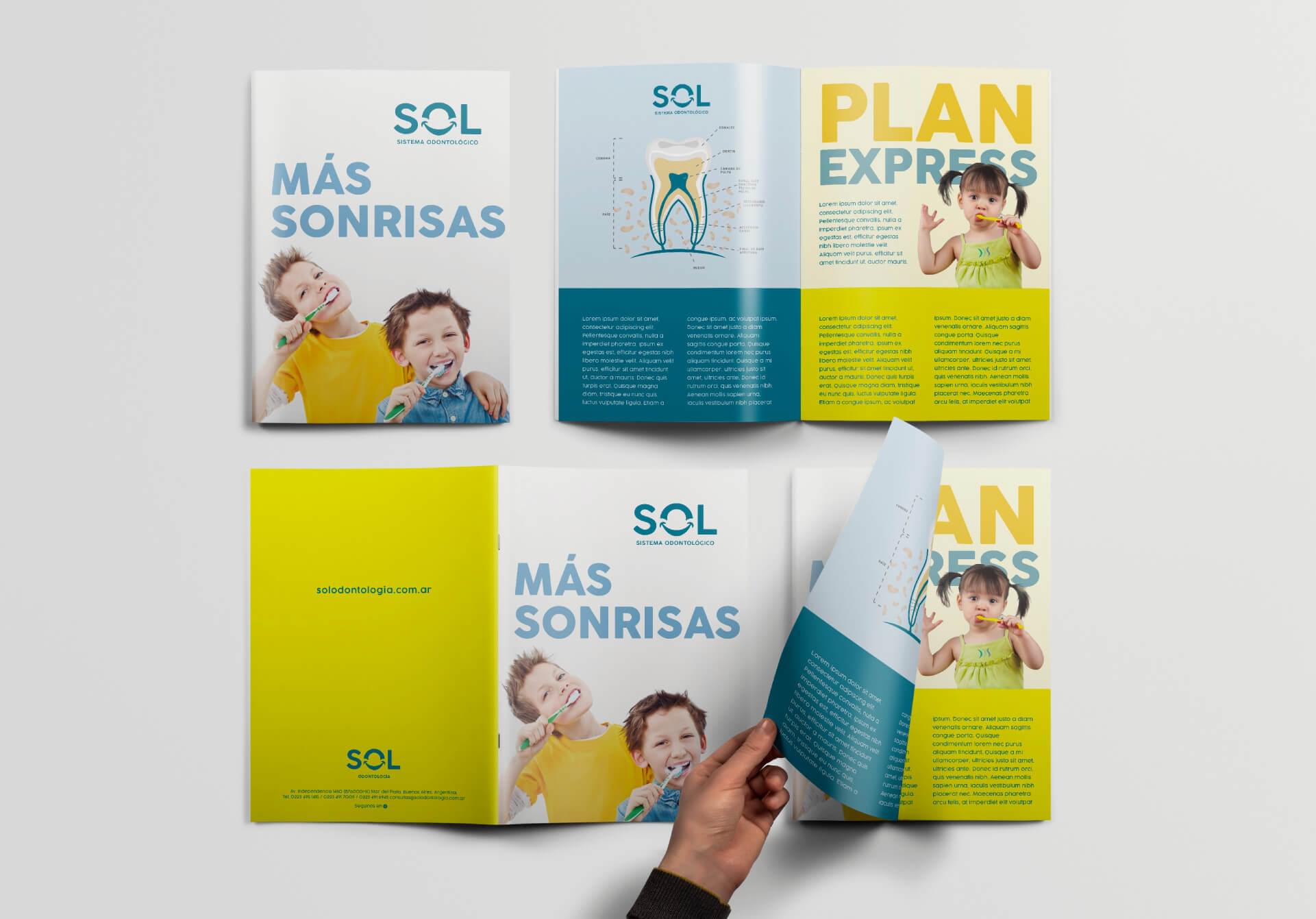 To reverse this incongruity and disconnection, we assumed an immersive work of generating carefully written content, with a deep knowledge of the business, an intense investigation of the treatments provided and with the best techniques of organic positioning. The final result is materialized on the website that SOL Dentistry deserves: a clear, orderly, responsive and clean website that takes care of the design, content and usability for its members and professionals.