Xenet: Fair communications for everyone
Xenet

is a regional telecommunications company from Valencia, Spain, that from the other side of the Atlantic Ocean contacted us to develop its website.
Starting from an existing 

graphic brand, the agency's challenge was to revampt the visual communication, incorporating some cute characters, which allowed us to give a wink to the user, linking to the motto of the brand "The Robin Hood of telecommunications".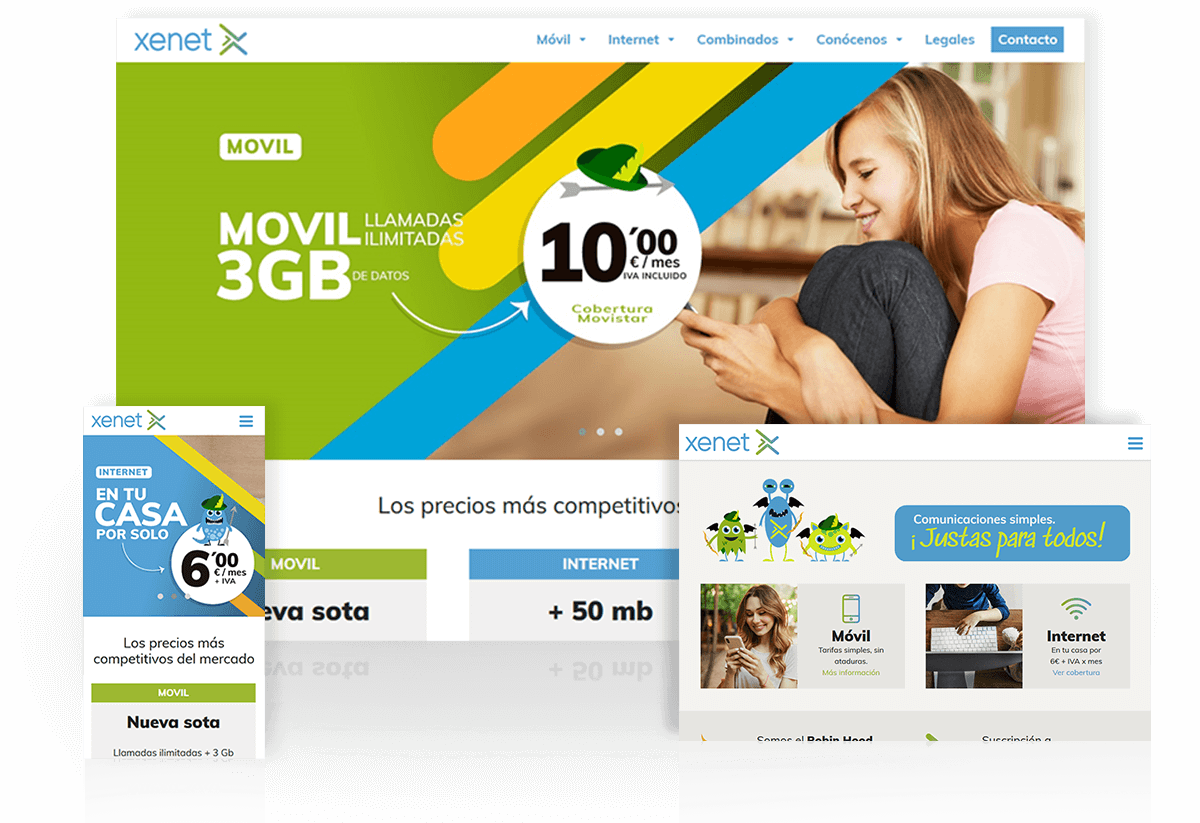 The site involved a complete new development, not only allowing Xenet to clearly expose its plans and services, but also making it possible for the company to update  all of their information in real time, through a connection with the company's administrative systems.