Norpat is a company that sells stone and construction related products and services. They approached the agency to develop their new website, trusting us to organise and structure their contents, as well as the visual aesthetics of the site.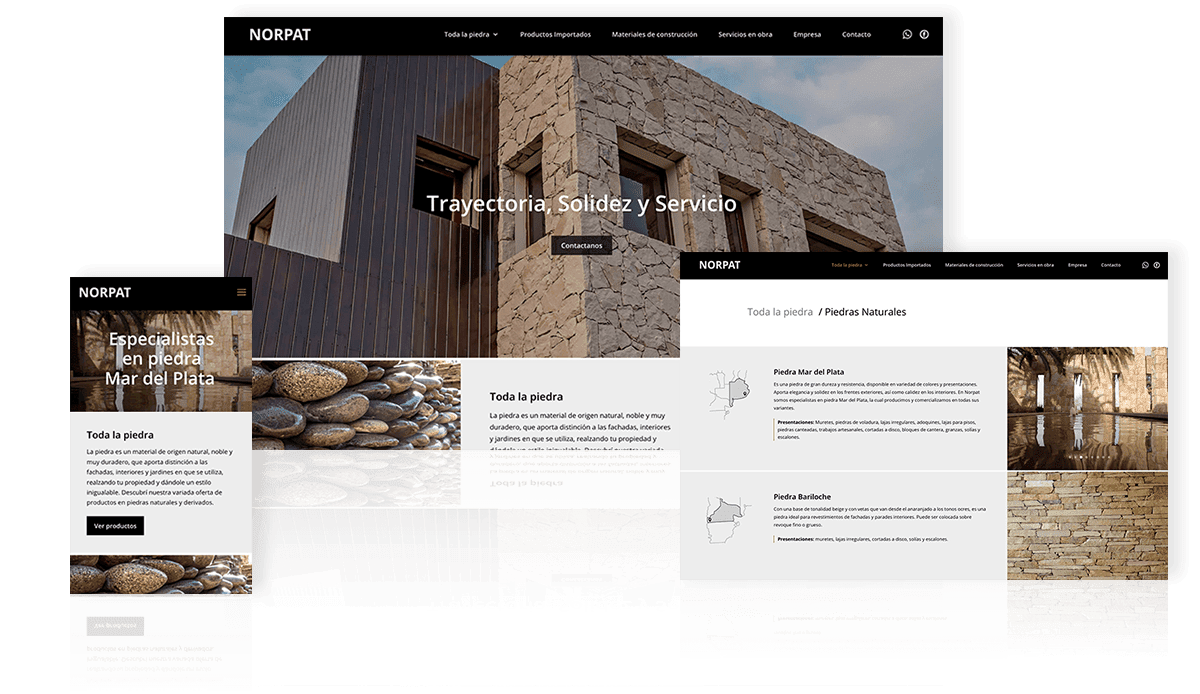 The main challenge we faced was how to showcase the great variety of products they offer in a visual and creative manner, without falling into a traditional and extensive catalogue, that can become hard to keep up to date. Norpat also wanted to present different complementary services they offer, each one of them with communicational peculiarities.
Our proposal centred on the beauty and multiplicity of applications of stone, using large images and accompanying titles to convey the main messages. The result is a very visual and attractive website, in which stone is the focus point, combined with photos of finished projects that hero it.