Kahl Pigueiras is an architecture studio in the city of Mar del Plata that has been carrying out residential, commercial and industrial works since 2008. They entrusted Fuego Yámana with the design and development of their first website.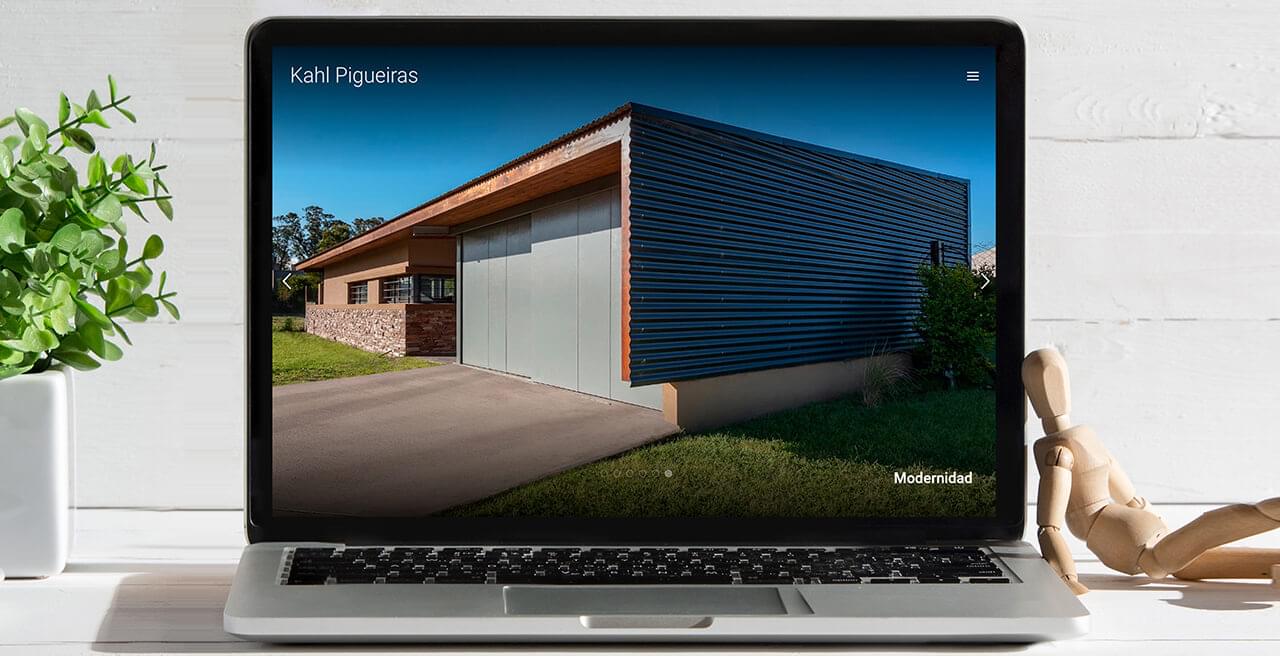 The objective of the work focused on reflecting the guiding axes of the team: design, warmth, luminosity, spatiality, fusion with nature and modernity.
As a result, we designed a website that takes as its protagonist the works carried out. A great photographic heading marks the character of the website during the entire experience. The oxygen of the white spaces and the delicate use of typography give the right balance.