The Institute of Biochemical and Microbiological Analysis IABIM, led by a pair of young entrepreneurs, relied on Fuego Yámana to carry out the development of their new website.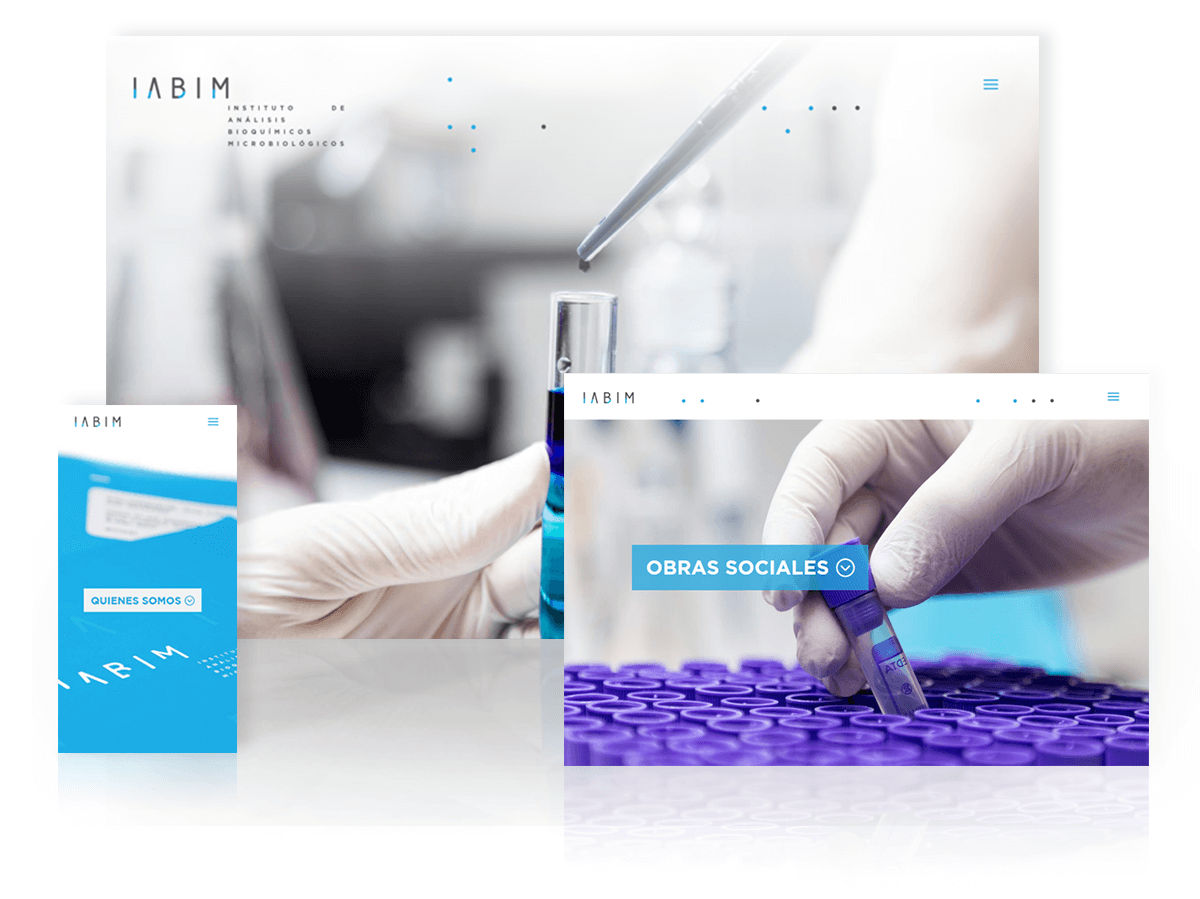 A company with more than 20 years of experience, began in 2017 a new stage with the objective of transmitting a renewed, fresh and empathic facet.
The website became one of the fundamental axes to deliver the new concept. The agency worked on a clear concept, bringing the web page to the public as a tool that provides concrete solutions to users. The site welcomes you with the question: how can we help you?, which summarizes the spirit of the idea of putting the patient at the center stage.