The Grupolar project began with a consultancy in brand architecture aimed to define the name of its products. It was decided to take a monolithic strategy and a brand refresh was carried out to create a powerful identity, both for the company and for its stores and products. With the new identity, its entire packaging line was completely redesigned for the different families of frozen products: battered, vegetables, snacks and generic.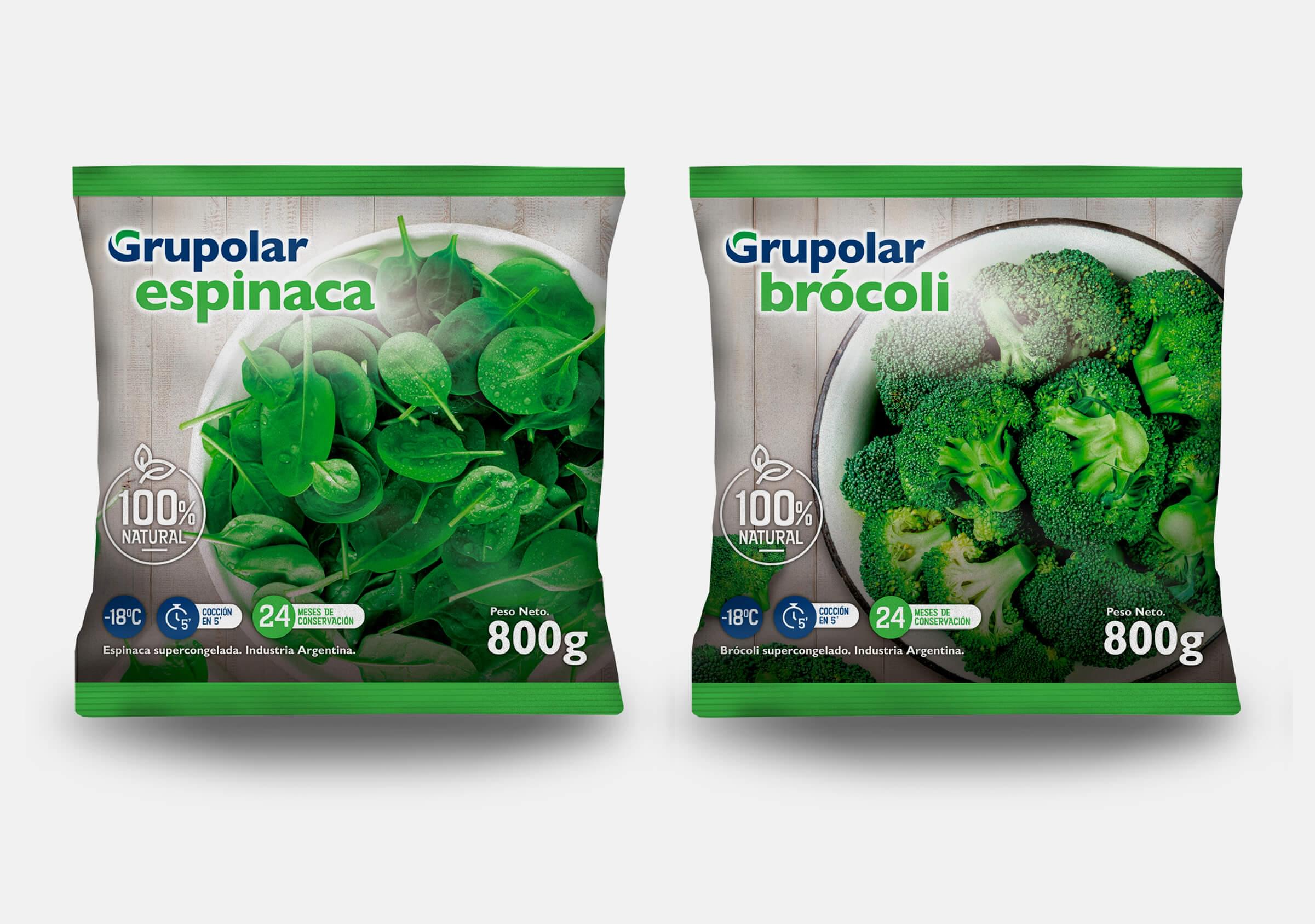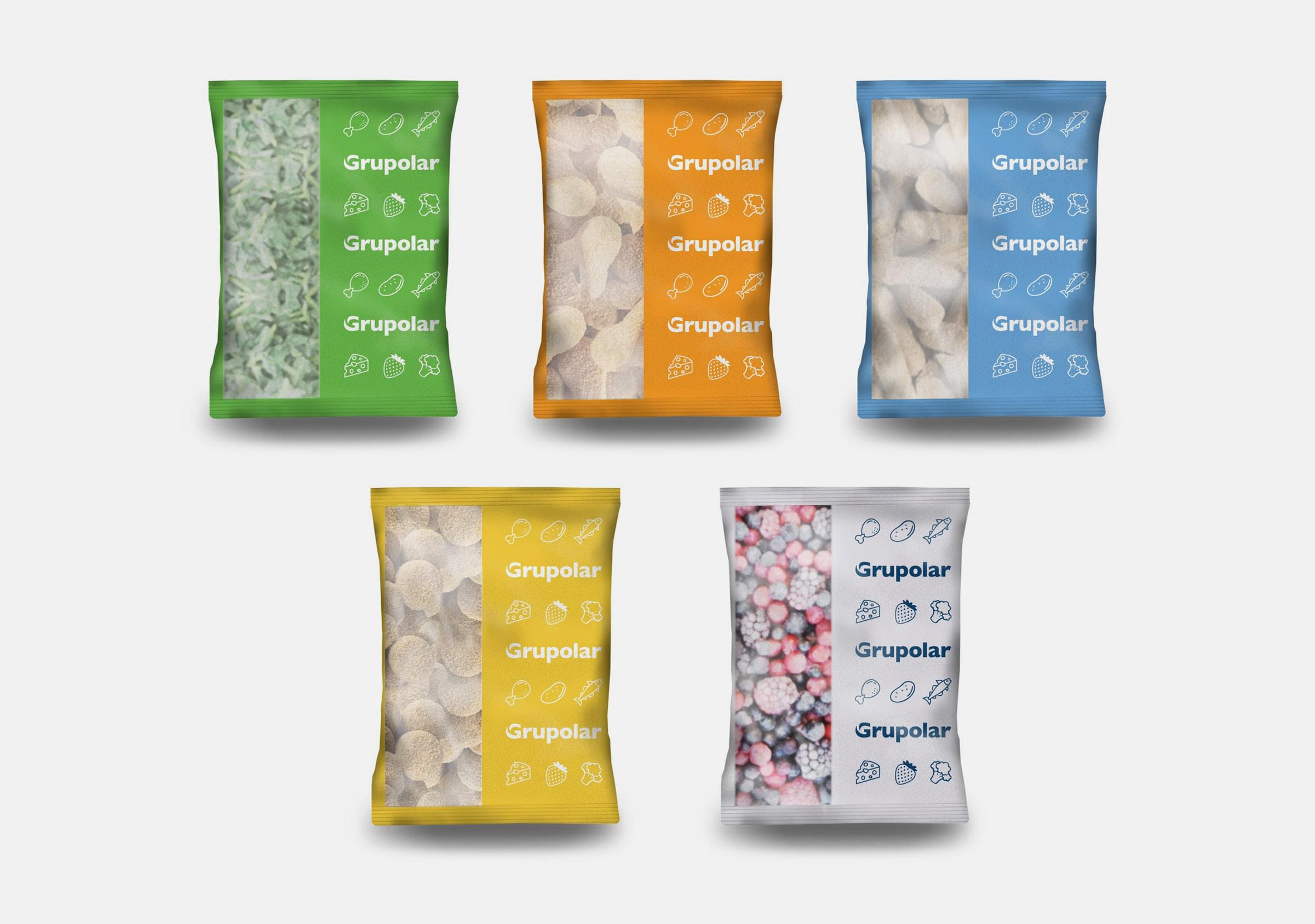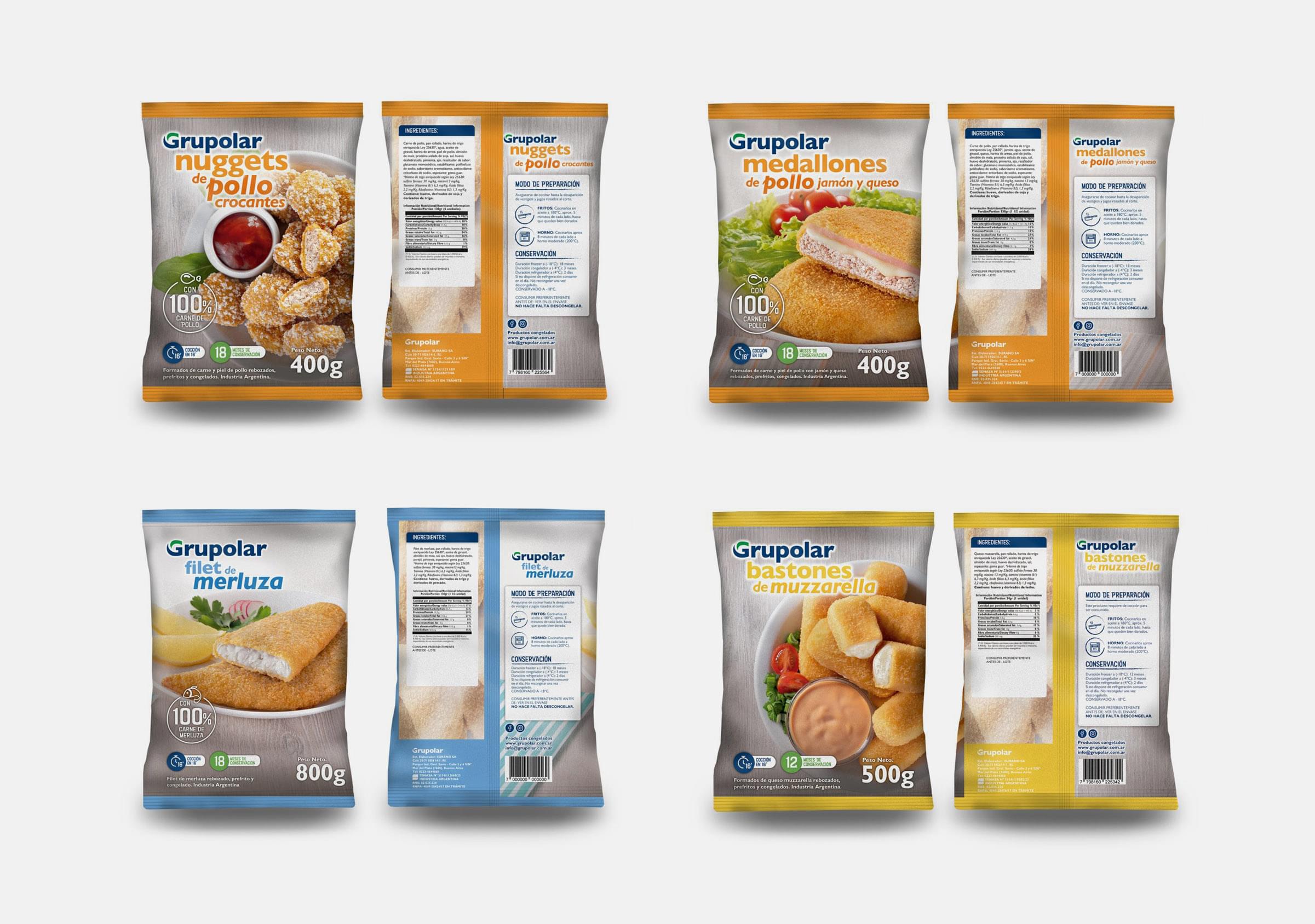 For the frozen retail line, photochromic printed packaging was developed, photographing each of the prepared foods, in order to present each of the products in a more attractive and impactful way at the point of sale.
For generic products, it was sought to simplify the identification of the ingredients through the use of different colors, creating simple two-tone designs for continuous coils.